Our capable team can assemble, install, test, and integrate critical assemblies, with additional value-adding services including precision welding, coating, bead blasting, and tumbling.
Our in-house drawing office provides technical drawings with assistance from the concept stage right to complete manufacturing drawings for production.
More About Our Drawing Office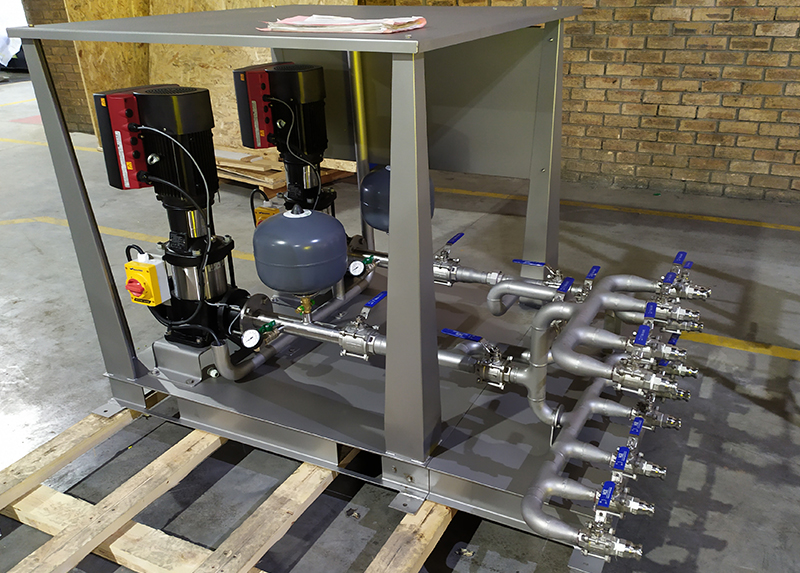 Committed to Superior Quality
Our Services Include
6-axis, TIG and MIG
500kg turn & tilt manipulator
Track mounted welding stations
Stainless Steel and Mild Steel welding only
Value-added Services
Surface Finishings
The Fabrinox Finish
Material: Stainless Steel
Maximum width: 400mm
Maximum length: 1400mm
Tumbling & Burnishing
Material: Stainless Steel, Mild Steel, Aluminium, 3CR12, Copper, Brass
Maximum width: up to 400mm
Maximum length: up to 1400mm
Sanding
Machine: Belt Sanders
Material thickness: up to 220mm
Maximum width: up to 4000mm
Bead Blasting
Booth size: 4000 x 4000 x 6000mm
Material: Stainless Steel, Aluminium
Acid Bath
Pickle and Passivate
Bath size: 2000 x 2000 x 600mm
DeBurring and Brushing
Machine: Weber DeBurring machine Model TT – 1P
Functionality: Brush, Grind, Deburr, Scotchbrite
Material thickness: 0.8mm – 100mm
Maximum width: up to 1250mm
Spray Painting
Booth size: 6800 x 4000 x 2700mm
Booth loading capacity: 3000kg
Climate-controlled paint storage area
Powder Coating
Maximum size: 6900mm x 2500mm x 2800mm
Material: Stainless Steel, Mild Steel, Aluminium
Get in touch with us today
Kindly complete the alongside form to request a quote, and one of our team members will be in contact with you within 24 hours.